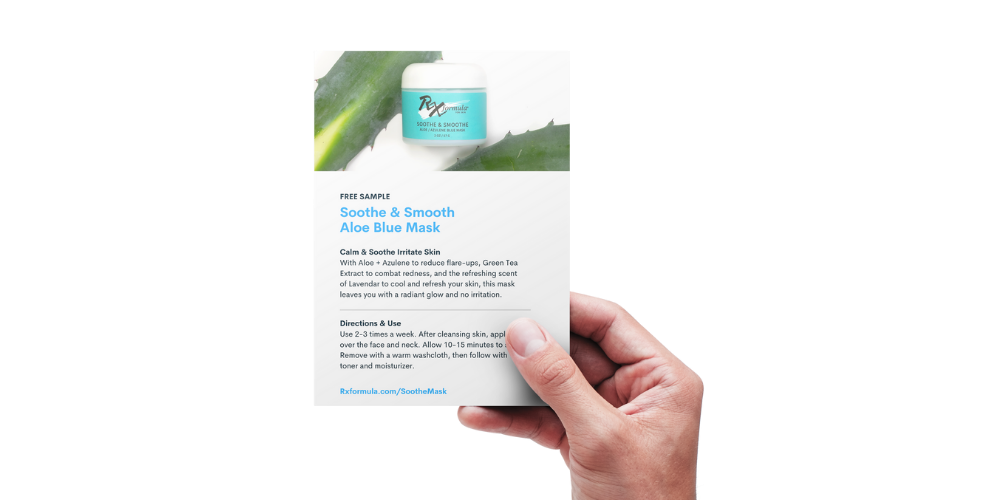 How can we help you today?
Get instant answers to common questions, find product recommendations, or get in touch with us, we're always here to help.
Product Information
Where can I find ingredient and allergy information?

We include full product ingredient information on all product pages, simply look for the "What's Inside" section.

You can also find ingredients and directions printed direclty on the packaging for all of our products.
How do I use my new products?

You can always find product directions printed on the reverse side of our products, or under the "How to Use" section on the product details page online.

If you have questions about your new products, or are experiencing a reaction to something new - get in touch with us so we can help.
What percentage of Glycolic Acid is right for me?

If you have never used a product with Glycolic Acid before, we always recommend starting with the lowest concentration (10%).

Your skin will naturally take some time to adjust to the powers of Glycolic Acid, so it's important to start small and increase only if needed.
Cruelty-Free & Made in the USA

All of our products are proudly Made in the USA, and 100% Curelty-Free. We never have, and never will, use animal testing in any of our skincare.
100% Satisfaction Guaranteed

We stand behind our products and believe in them, but we also know that not everything is the right fit for everyone.

We offer a 100% Satisfaction Guarantee, so if for any reason after trying our products you decide they aren't for you, we'll make it right. Just let us know within 30-days of your purchase and we'll either replace, return, or refund your product - no questions asked.
Shipping & Returns
Where do you ship to?

We are pleased to offer shipping throughout the Contiguous 48 United States.
Do you offer Free Shipping?

Yes, all orders over $75.00 (after discounts, before applicable taxes and shipping fees) are eligible for Free Economy Shipping.

Typically, most orders arrive within just 3-5 working days.
Expedited Shipping

If you're in a rush, we offer Expedited Shipping on most orders for an additional charge. Expedited Shipping typically arrives within 1-2 working days, depending on your location.
What's your return policy?

We accept returns within 30-days of purchase on all eligible items, excluding gift cards, sample boxes, free sample products, giveaways, and any item marked as "Final Sale".

If you'd like to return an item you've purchase, simply contact us and we'd be happy to assist.
When will I receive my refund?

Once your return has been received, please allow 5-10 working days for the shipment to be inspected and a refund credit issued.

We'll send you an email to confirm when your refund has been credited to your original form of payment, but please be advised it may take longer before the credit appears on your bank or card statement, based on your card issuer's policies.